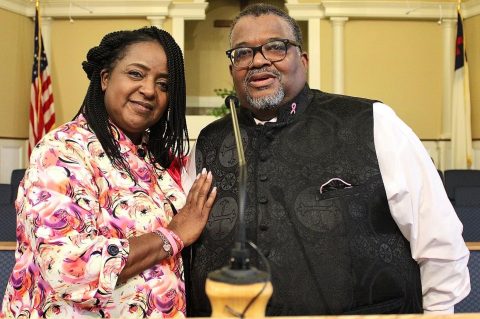 Welcome to the Bethany SDA Church in Montgomery, AL. We are a Christian community and would love to have you join our family. To learn more about what we believe, you can visit our About Us page. Please join us for Bible study, worship, and prayer.
Pastor Jeffery Watson & First Lady Marilyn Watson 
Bethany SDA Church (Montgomery)         
Bethany 2021 Theme
Connection Card
---

Adventist World Radio Presents !
Does God Still Expect The Sabbath Day to be Remembered?
This masterclass will cover The Sabbath Day as found in the fourth commandment. It will trace it's history all the way from creation and then through the history of Israel into New Testament times. It will also look at the benefits for Christians today. The world has increasingly forgotten about God and His ways. How is that possible? The answer is found in a day, which is The Authentic Seal. #theSabbathDay This is the fifth episode in the AWR Masterclass series called Unlocking Bible Prophecies. You can follow the series and interact LIVE at: Click here to learn More
ADVENTIST NEWS NETWORK